Maybe I should have dressed more Spanish settlers inspired...
But I have several pieces I treasure and have been wanting to share =)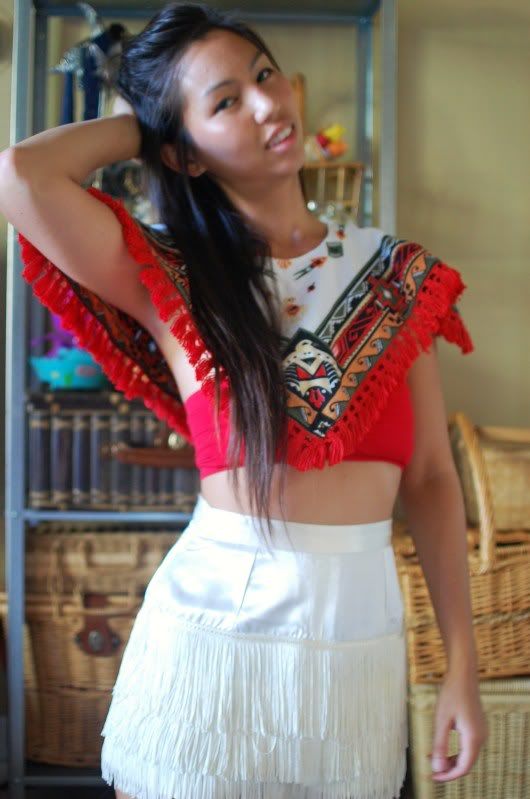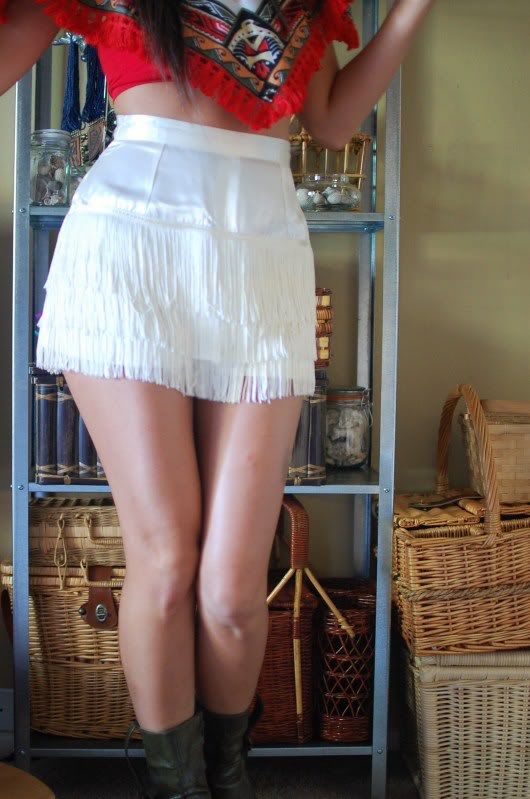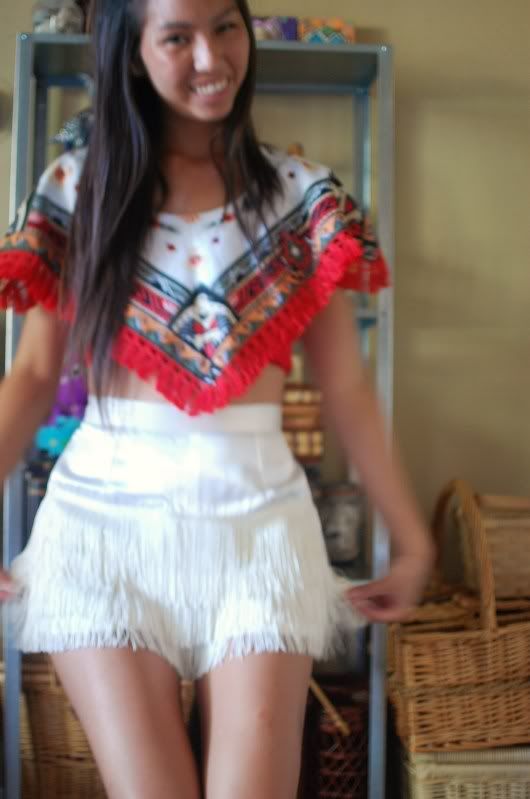 Another shoulder thing that I love! it's just this square with a hole in it that I threw over a tube and these awesome vintage shorts! I found those shorts in Cincinnati at Talk of the Town.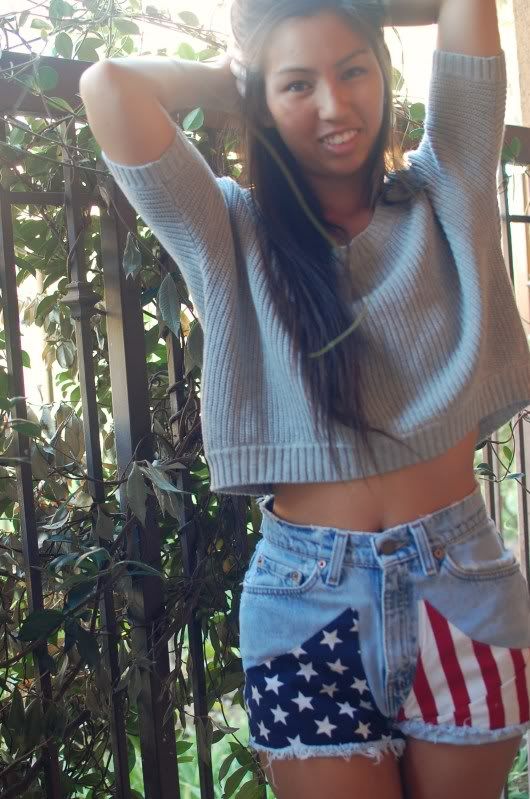 One good thing about SoCal is their weather and I get to wear tops like this. Crop sweater, not too hot and not too cold. I found these vintage Levi's in Chicago. I think I'm allowed to be patriotic any day.