When I was in Brazil last year, I discovered the brand Ellus.
The next 3 pictures are from their Spring/Summer 2011 collection.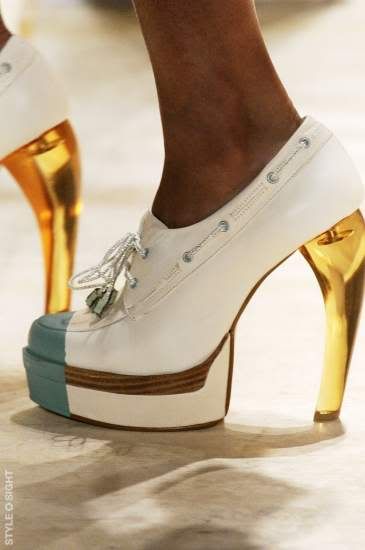 The shape of the heel kind of reminds me of Proenza Schouler's.
I love their crystal knuckle ring thing on all their purses!!
Marc by Marc Jacobs, love the ridged wedge!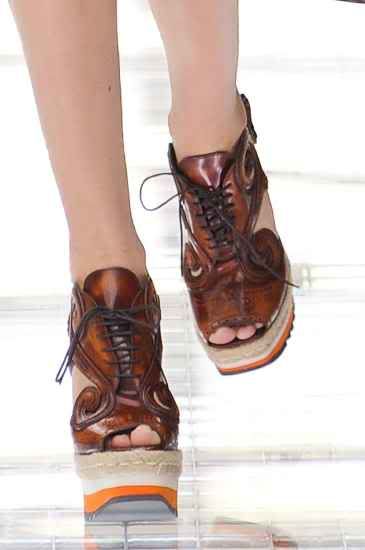 And Prada, I'm realy in love with the swirls in the leather!!
I actually just went through over 2600 pictures of swimwear on stylesight.com and came across the Ellus shoes.
I will be sharing my favorite swimwear picks for SS11 soon!
All photos from stylesight.com