Runway Rundown's look for today is from Vera Wang's Spring/Summer 2011.
Their pick was a cute dress by Moschino Cheap and Chic.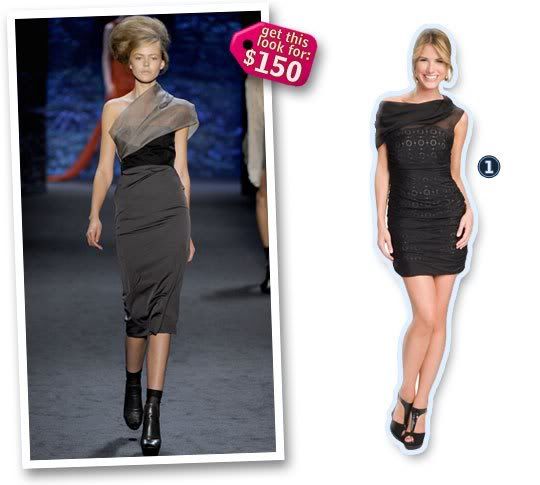 Here's my spin on the look.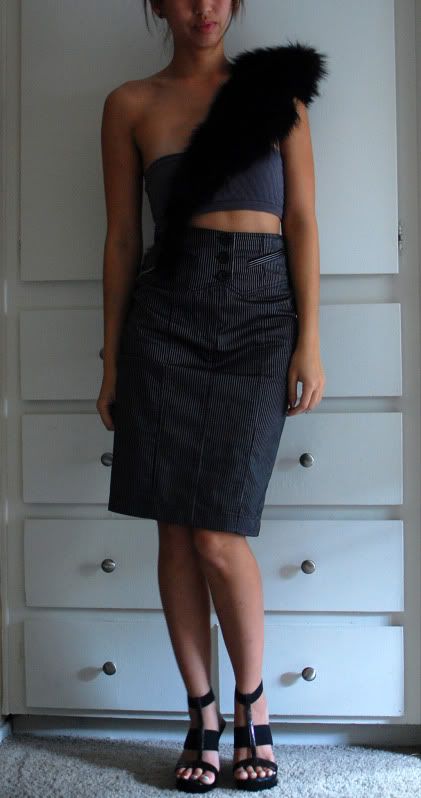 For some added texture, I threw on a vintage fur piece.
I tend to wear more pieces than dresses.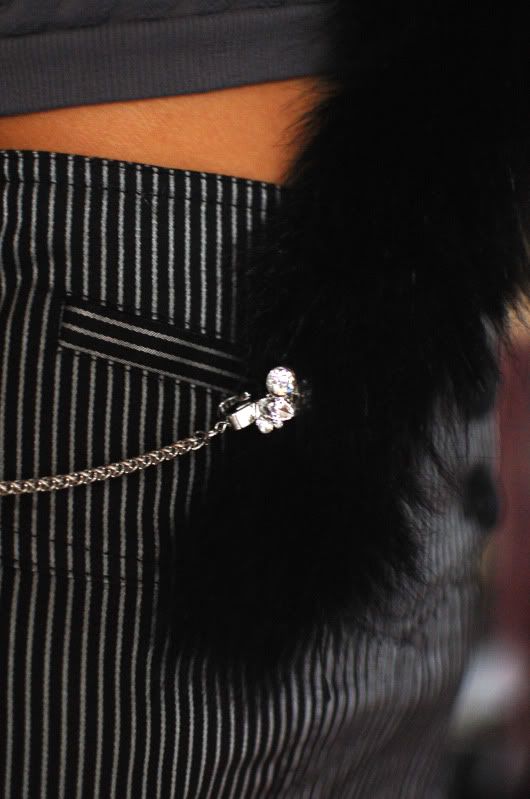 tube top $5 sale Urban Outfitters, fur piece $7 vintage, skirt $22 Forever 21,
clip chain $30 Club Monaco, Wedges $20 Forever 21
So the look was about $34! With accessories about $84!